Email Scam
We are aware that emails have been sent which appear to be from committee members. You will never be asked by a committee member to purchase or pay for anything other than membership subs and these should be paid through the secure membership system on our website. If you receive a email that doesn't look or feel right please do not respond and report it. Remember never give your details to anyone unless you are completely sure it is safe to do so. Always check and double check to make sure that the person who sent an email is who you think it is. If you wish to contact the committee please use the contact form on the website.
UK and Ireland Marathon Events List
A comprehensive list of marathon and ultra marathon events is maintained for our members and aspirong members and can be found by clicking this link
Associate Member Pack - Special Offer
Do you like bling and a bargain?, if you don't I think you could be in the wrong place. Did you know once you have done 50 marathons and had them vetted you can get an amazing medal to celebrate this fa buff can be brought separately for a £5 which is a bargain in it's own right especially with the cold days creeping in. Happy running people.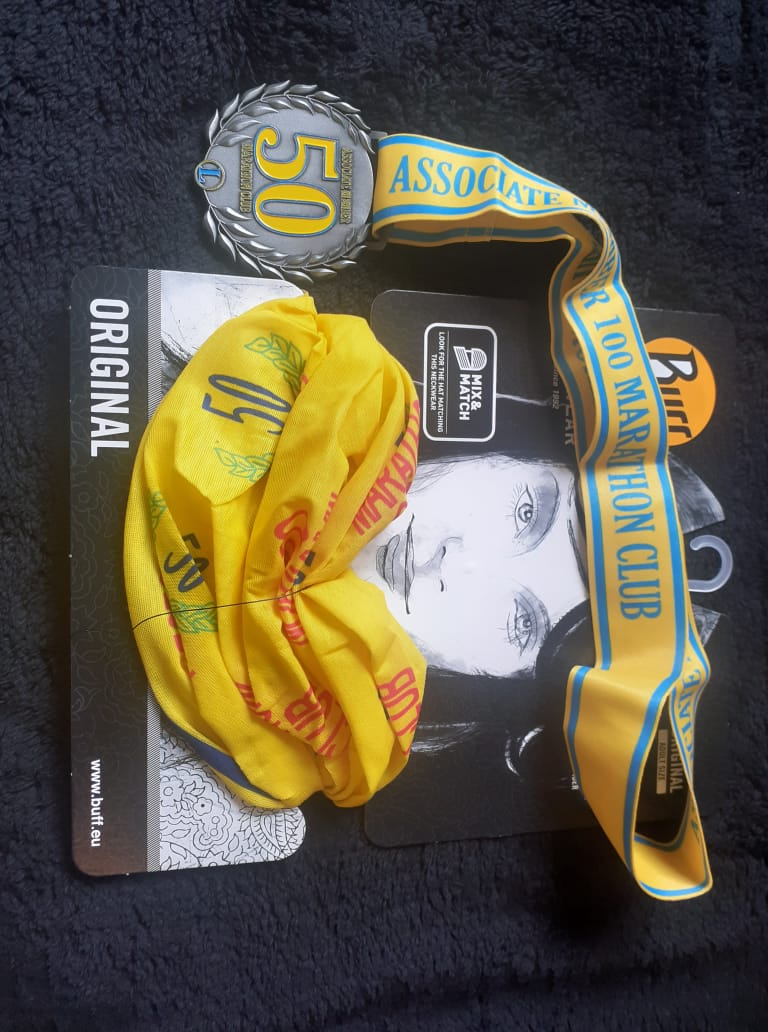 Mental Health Support
Mental Health Support for Marathon Runners.
Facebook Group.
https://m.facebook.com/groups/2844780045740926/?tsid=0.9408884659502348&source=result

National database of NHS Mental Health Services based on Local
• Authorities and Trusts:
A- Z List of All NHS Acute (Hospital) Trusts in England (www.nhs.uk)

https://www.nhs.uk/servicedirectories/pages/nhstrustlisting.aspx

• Charity Choice is, at times, useful:
Charities Directory for Mental Illness & Mental Health Services & Healthcare | Charity Choice
https://www.charitychoice.co.uk/charities/health/mental-health

• Parents A-Z Guide Support
https://sandyhealthcentre.nhs.uk/practice-information/a-z-list-of-organisations-for-mental-health/

• A-Z
Mental Health, Information and Support based on Condition, Diagnosis, Symptoms.
https://www.mind.org.uk/information-support/a-z-mental-health/

• Centre for Helplines and Crisis Contacts
https://www.centreformentalhealth.org.uk/helplines-and-crisis-contact
Saftey Tips for Urban Runners
https://www.100marathonclub.org.uk/news/1847-training-tips-for-urban-runners
Latest News