Chelsey Rose-Camwell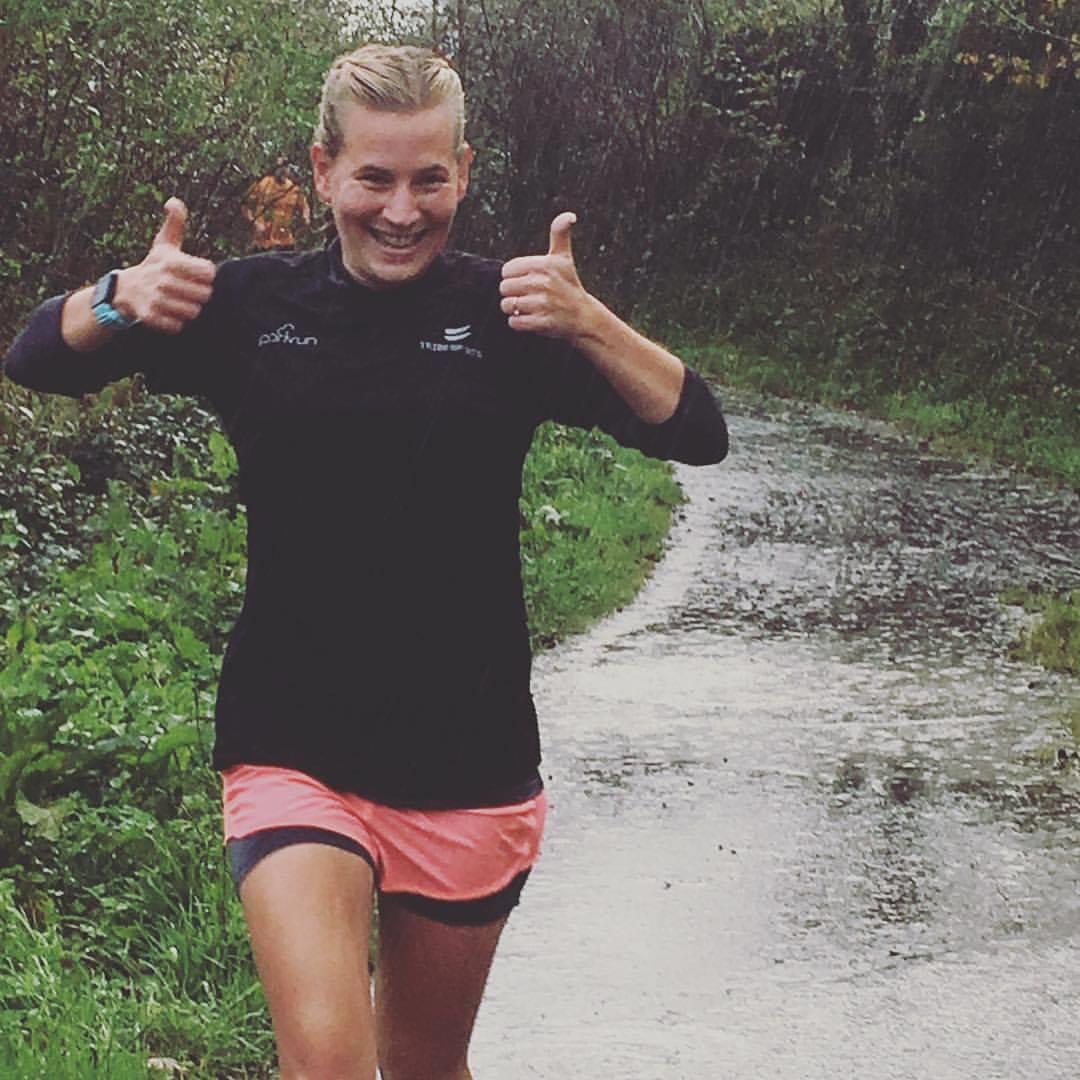 Tell us something unusual about you:
I was born in Brisbane, Australia.
Number of marathons:
65
Job or Occupation:
Primary school teacher
What was your first marathon and what do you remember about it?
My first marathon was Farthingstone Foot Fest- an off-road self-navigating route. The 'marathon' turned into a 28 mile ultra as we went the wrong way after about 3 miles! I loved the fact that we could eat cake at the checkpoints. To this day, I always rate races on the amount of cake at the checkpoints.
Who or what inspires you?
I would not be at this point if Ii was not for my dad. He inspires me to keep going even when I do not believe I can. It must work as we haven't fallen out-yet.
I am also inspired by the many, many incredible people I have met on the running circuit. These people continue to amaze me and make me feel quite 'normal'.
What is your go to running snack before, during, after a run?
Dad and I always plan our road trips to races around McDonalds, so my before snack is often tea and a McDonalds muffin. My during snack is anything I can find on an aid station- I have never been a fan of fancy running gels. After a race, I always look forward to a cold cherry Coke.
What is your passion outside running?
I love reading. I often spend any other free time with my head in a book. I am a huge fan of Harry Potter. Also, I love socialising with friends over a glass of wine at the pub!
What piece of running kit would you most recommend?
I would be lost without my Garmin watch but also love my flip belt!
Running highlight so far:
My favourite running moment was running MK marathon last year as I completed my 50th marathon and dad completed his 200th.
Strangest race experience
In 2018, Dad and I ran the 'Manvers Dusk till Dawn' event with some club friends. So that we could spot each other, we ran with fairy lights around our waists. This meant that at midnight we were running around a lake in the pitch black with fairy lights glowing! It turned out to be my only ever 50k.
Ever lost a toenail and other running injuries:
I have lost countless toenails but am lucky to have never gained any serious running injuries (touch wood).
Where do you think you will tun your 100th?
My 100th marathon still feels like a long way off but if possible, I would like to run it at Farthingstone Foot Fest (where it all began). It would be great to run with club friends (and dad of course) on a beautiful route.