Sarah Marshall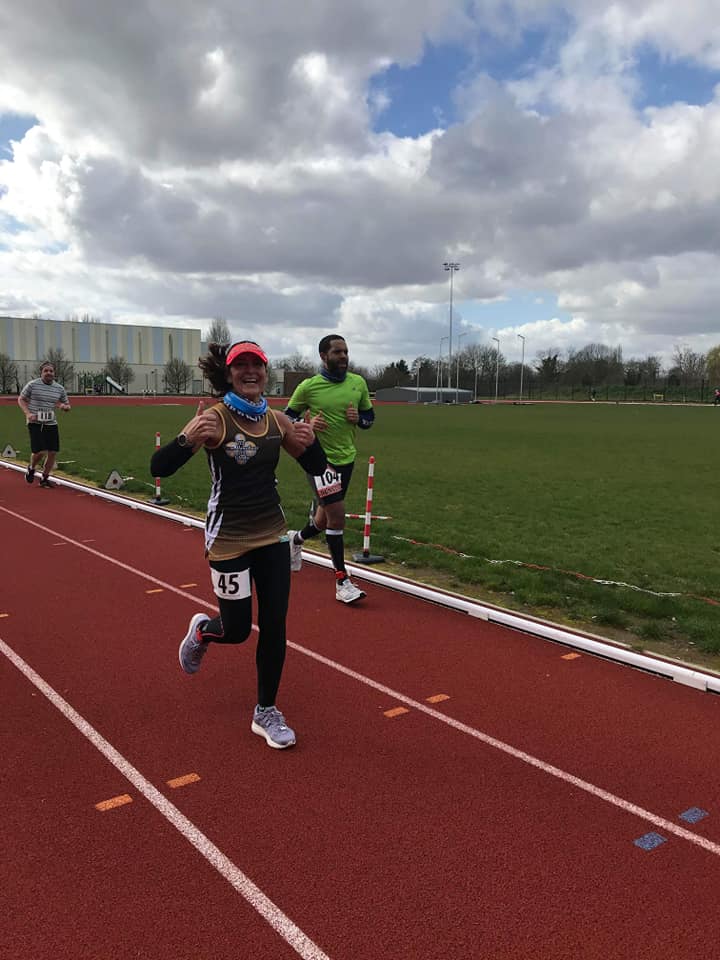 Tell us something unusual (non running) about you –
Can't think of anything non running related but this started off kind of non running related. Any event I entered (MoonWalks/London Duathlons/Survival of the Fittest/etc) I always had my nails painted to match my top and that's carried on with my race vests.

Number of marathons?
179

Job or occupation ?
Technical Administrator in an Engineering department.

What was your first marathon and what do you remember about it?
My first marathon was an ultra (29.5 miles) on 23/11/2016. Time Lord on the Thames with Phoenix Running. Furthest I'd ever run was a half marathon!

Who or what inspires you?
So many people but Apryl Hammett has always been there when I've needed her (she may not even know that) and when she hasn't I channel my inner Apryl and get it done.

What is your go to running snack before, during, after a run?
Before: Chocolate
During: Kendal Mint Cake or the pastel coloured jelly beans Rik has at Phoenix Running
After: Chocolate

What is your passion outside running?
Moves Fitness – choreographed dance aerobics

What piece of running kit would you most recommend?
Find the trainers your feet love and buy lots of pairs.

Running highlight (so far!)
First 100 miler at Samphire Hoe with SVN in March 2019. My mum and step dad came from Shropshire to see me and Jon White finish because, as my mum said, "You're never going to do that again". I ran 3 more in 2019 – she never came to see me finish them!

Strangest race experience?
Running through the night and sharing with your running hubby (Jon White) the strange things you can see. "It's a deer, It's a headless deer, oh it's a tree stump". Zombie sheep – no just their eyes reflecting in your headtorch. It keeps the entertainment going!

Ever lost a toe nail and other running injuries?
I don't think I've worn open toe shoes for a few years now! Luckily no other injuries.

Where do you think you will run your 100th / Did you run it? And why?
I celebrated my 100th on 10/11/2018 at Dinosaur Dash with Phoenix Running. Rik designed the race number "Sarah's 100th Marathon – Roarsome". I'd run 43 of my 100 with Rik so I had to celebrate with him and Phoenix family.