Rob McGregor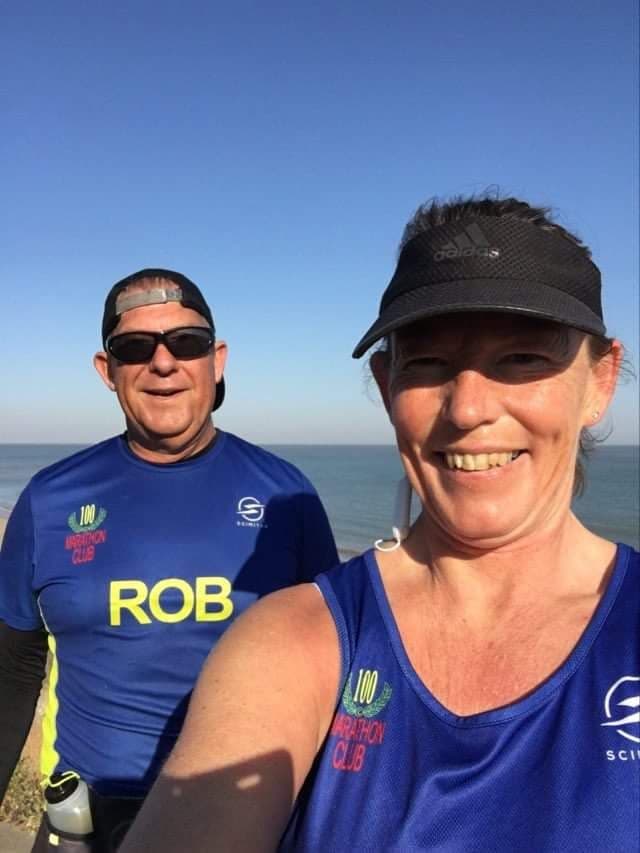 Tell us something unusual (non running) about you
I only have 9 toes! Following an unsuccessful operation to straighten my little toes, I had to have the one on my right foot removed.
Number of marathons?
127 including 2 x 10in10s - 2 x 52in52s - 1 x 100in100 - 3 x 50 milers, still to do a 100 miler.
Job or occupation ?
I'm Head of Sales for the old Toshiba PC business, recently changed to Dynabook (don't ask) I have worked for Toshiba/dynabook for 18 years
What was your first marathon and what do you remember about it? -
My first marathon was an accidental marathon, whilst training for the 2017 Brighton Marathon. I had intended to do 20 miles at the SVN Valentines Day Challenge at the Cyclopark Gravesend, but got caught up in the moment and along with Jay my partner we did that one last loop for the marathon.
Who or what inspires you?
That's a tough question as I have come across so many inspirational runners and enablers, but regularly run in events with world record holders and those who have done many hundreds of marathons, and on the whole these people are humble and supportive of us slower runners, and there are a few that I aspire to be as good as.
What is your go to running snack before, during, after a run?
As a diabetic (type 2) I have to be careful what I eat, before a marathon it's a croissant with cheese and ham, during Naked bars and aid station goodies, and after is definitely a bacon roll and the obligatory pint.
What is your passion outside running?
I do enjoy a round of Golf, and have a handicap of 11, don't play as much as I used to, running had taken priority.
What piece of running kit would you most recommend?
Bodyglide Anti Chaffing cream and Vaseline, I sweat a lot and I hate chaffing.
Running highlight (so far!)
Has to be completing my first 10 marathons in 10 days, I went into it with lots of self doubt, but on completion I knew that anything was possible, a true life changing experience.
Strangest race experienc?
Marrakech Marathon 2019, seeing police lose control of traffic management and taking your life in your hands as a closed road marathon becomes rush hour! Dodging cars, trucks and mopeds, a very surreal sight seeing a policeman splayed across a car bonnet, trying to stop it from driving into the marathon route.
Ever lost a toe nail and other running injuries?
Injuries, I'm always bloody injured! Lost a couple of toe nails, had a calf tear during 2018 which made my first 52 in 52 interesting, and currently have a hip niggle which is rather troublesome.
Where do you think you will run your 100th / Did you run it? And why?
I ran my 100th at the SVN Battle of Britain 29th September 2019 at Samphire Hoe, I had run 86 of my 99 with SVN so wanted 100 to be at an SVN event, a week later we were due to run the Atlantic Coast Challenge and my 100th would have fallen across the 3 days, The BoB in 2017 and 2018 were horrendous with gales and heavy rain, but Traviss assured me that we wouldn't be that unlucky 3 years running? You guessed it, gales and heavy rain which up on the white cliffs was awful.