Rik Vercoe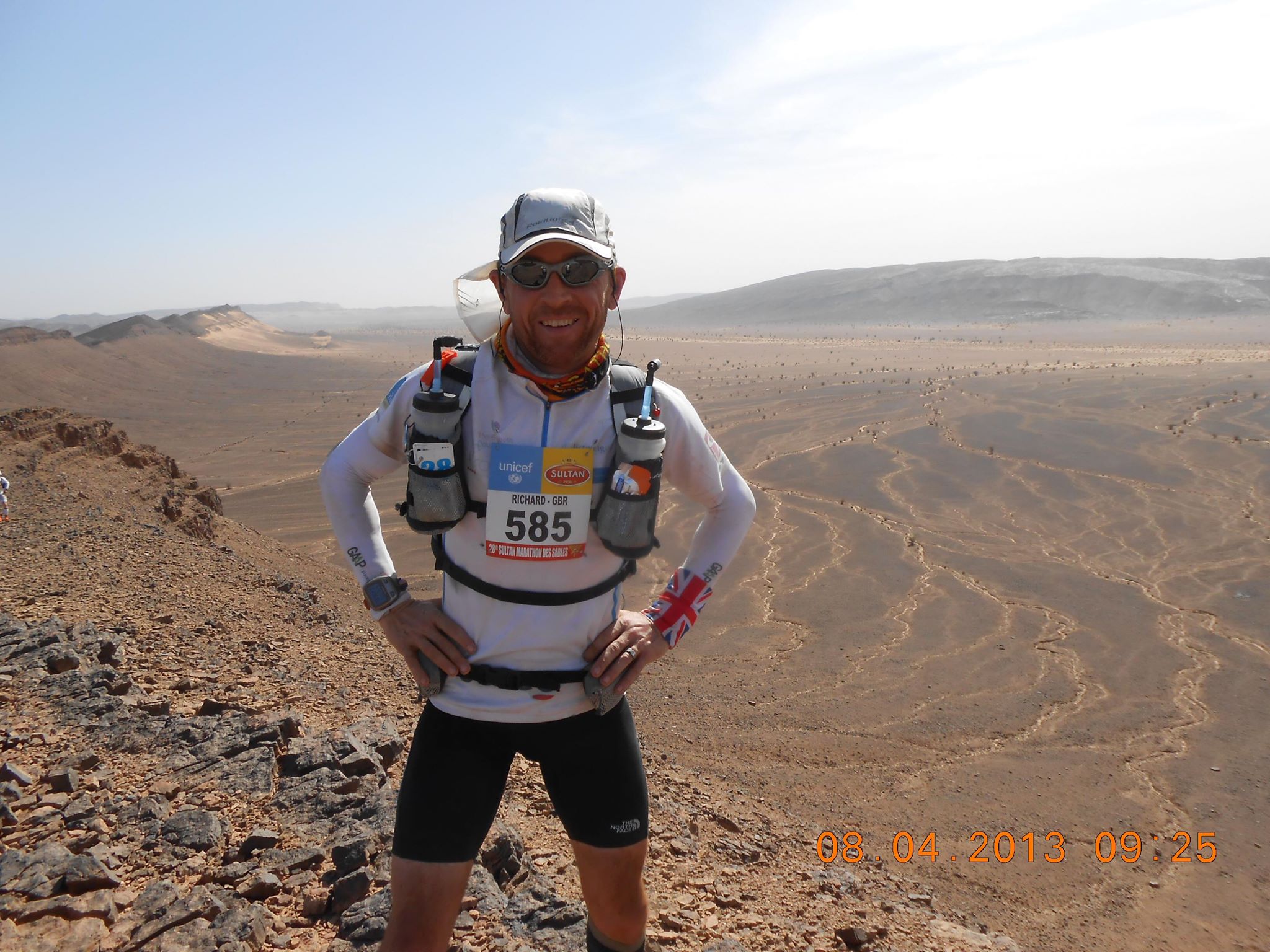 Tell us something unusual (non running) about you.
I've researched and mapped ship wreck diving sites all over the world, including some very remote places in the South Pacific
Number of marathons?
323
Job or occupation ?
Operations Director for an Outsourced Business Process Company. Oh, and a bit of Race Directing at weekends too.
What was your first marathon and what do you remember about it?
London in 2004 - greatest race on earth. I distinctly remember a 7 foot tall Womble passing me at about 17 miles. Uncle Bulgaria.
Who or what inspires you?
Just about everything inspires me! There's inspiration all around us, all the time, and always a positive to be found. In my teenage days I was hugely inspired by my cave diving heroes; the likes of Sheck Exley and Rob Palmer who pioneered the cave diving and deep diving techniques used the world over.
What is your go to running snack before, during, after a run?
I've never really been able to eat much before a run, although in recent years I've been working hard on a full English breakfast process and less on the running bit. During a run it was always gels / s-caps if going for time or ham and cheese sandwiches during long ultras. Afterwards it's an SIS strawberry milkshake as soon as possible.
What is your passion outside running?
My first passion is and will always be SCUBA Diving. I worked as a dive instructor and professional diver during the early 90's and have been fortunate enough to have dived all over the world.
What piece of running kit would you most recommend?
180's - ear muffs. Best piece of running kit ever.
Running highlight (so far!)
Can I have two?
Finishing second in the North Pole Marathon in 2010 and setting the 10in10 GWR in Long Beach in 2013.
Strangest race experience?
At the Polar Circle Marathon in Greenland we ran 4km across the polar icecap in snowshoes - it was strangely therapeutic padding quietly across the snow and ice. During that section of the race I heard some massive 'cracking sounds' as large pieces of the nearby glacier broke off. That was very surreal.
Ever lost a toe nail and other running injuries?
I must have lost them all at some time or another. Other than that, I had the start of a stress fracture in my right tibia bone in 2013 which was caught early and fixed quickly and pretty much injury free otherwise.
Where did you run your 100th? And why?
100th marathon was in the summer of 2012 at the most famous lake in the world, Caldecotte! I'd run so many miles around that lake by that point it was a no brainier that my 10th would be with Enigma and Foxy