Rob Marshall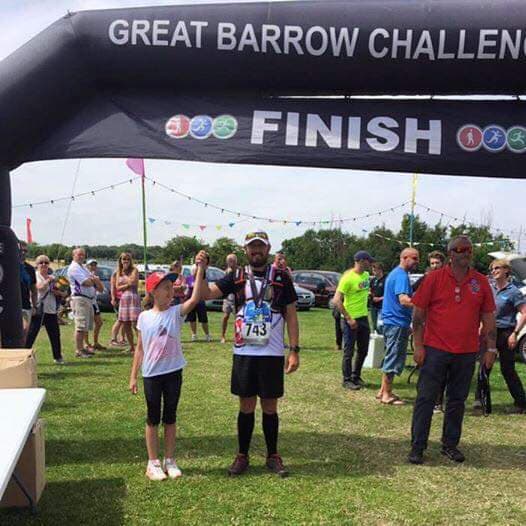 Something Unusual About you (Not running related)
Everything about me unusual
How many marathons have you run?

I've ran 99 marathons
Wht do you do work wise?

At this present time I'm not in a full time employment, I do work as a course director at Barrow suffolk.
When was your first marathon and what do you remember about it?

My first marathon was 8th july 2017 at The GBC summer on day 10 and I meet some crazy people achieve so many goals. When I finished I said sod doing that again.
Who inspires you?

My brother inspired me to run in Feb 2017 as I was going though a bad patch and coming to terms having a permanent broken hand and he kept pushing me.
What food do you eat for a run?

My go to snack is what ever is around, Macdonalds breaks before Enigma to toast with peanut butter or just a coffee. After a run I have to sit on my hands as some days I can eat for england.
Whats your passion in life outside running?

My family is my main passion in life and try to achieve life goals with my children.
What kit do you recommend?

My main bit of kit is garmin fenix 5s.
Whats your main running highlight?

My running highlights are so many... completing two lots off 10in10 by my 50th marathon and meeting some incredible inspiring people.
Whats your most unusual running experience?

Strangest marathon experience is signing up for a ultra (thought it was 50k) and week before race I worked out it was 42 miles (damm you alcohol)
Injuries?

The only main injury from running is pulling a tendon by my right shin on day 8 of my 10in10 and only lost half a toe nail once.
Where will you do your 100th Marathon?
I have chosen Barrow as my 100th as its 1 mile from my doorstep and it's where I done most of my events.