Mark Bradshaw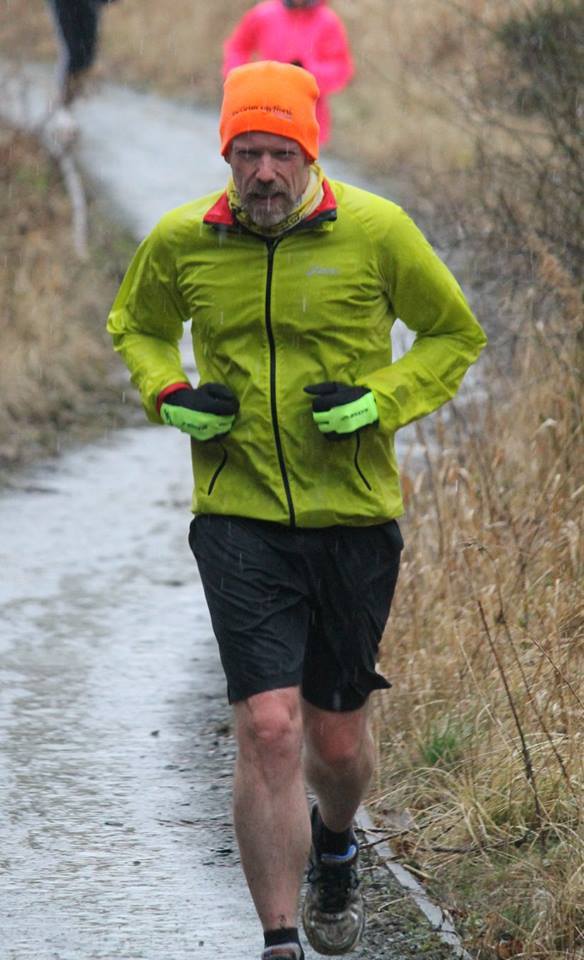 Tell us something unusual (non running) about you

I love having pets around me and living in the country gives me to chance to have way too many. At the moment we have 6 cats, 2 dogs and 10 chickens with space for me. The only problem? I'm allergic to all of them!

Number of marathons?

91 if you include Ultras. 84 if you don't.

Job or occupation ?

Principal Systems Engineer at Skyscanner. A fancy way of saying I work in IT! I love travel and I love computers, so joining Skyscanner made total sense when the chance came up.

What was your first marathon and what do you remember about it?

Edinburgh Marathon. I remember thinking during the race that my back was going to split in two it was so painful. I also did the classic of going off way, way too fast. I went through half way in a new half marathon PB and knew then that I'd completely ballsed it up! Crossing the finish line my first thought was "I'll do better at the next one" so was immediately hooked.

Who or what inspires you?

I've no interest in the elite side of things, my inspiration comes from normal people doing amazing things. That could be watching Kaz Hurrell finishing the brathay 10 in 10 which inspired me to give it a go, Paul Mason training for the GUCR which has added the race to my bucket list, and so many others inspiring me to get outside and shift my lazy arse.

I also love to travel, and especially to travel and then run. Whenever I can afford to, I love to head off somewhere nice and run! It makes a lovely change from running in the cold, wind and rain we seem to have so often in Scotland!

What is your go to running snack before, during, after a run?

I try not to eat before a run, I prefer to run on an empty stomach. During very long runs I carry snack-sized mars bars to have which taste nicer and nicer as the miles increase. After a run is usually the same - an Alpro chocolate milk. Love that stuff, and the thought of it keeps me going for the last few miles.

What is your passion outside running?

Boringly enough it's all things around computers. Programming, games, new ways of getting things done. Without running I'd no doubt go back to being an overweight slob sat in front of my computer and never moving.

What piece of running kit would you most recommend?

A parkrun barcode! It gets me out of bed and moving every Saturday, and over the years it has helped transform my weekends from slothful to as active as possible. I started parkrun long before running marathons and it helped me hugely on my journey from fat to fit!

Running highlight (so far!)

I've had many and hopefully will have many more. Running the Brathay 10 in 10 and meeting many amazing folk was brilliant. Running in Death Valley was also stunningly beautiful. Running with one of my daughters as she did her first real distance run was also amazing. And completing The Wall Ultra at the second try.

Strangest race experience?

That has to be running the 1/2 Sauer 1/2 Kraut marathon in Philadelphia. I was running along behind a few runners when one of them launched himself into a crowd of supporters and started beating one of them up. Those of us behind him had to pull him off the guy he was beating up. Amazingly the runner claimed the guy in the crowd had jumped him, even though the supporter hadn't moved at all!

Ever lost a toe nail and other running injuries?

Yeah, I've lost just one toe nail so far and it was a couple of weeks after the Brathay 10 in 10. It fell off while I was out for a run and I didn't notice for a couple of miles and crushed it into little pieces in my shoe I've also had several calf tears and don't seem able to get my legs injury-proof though I'm trying!

Where do you think you will run your 100th / Did you run it? And why?

The original plan was for my 100th to be a NEMC's Northumberland Coastal marathon but a certain virus has knackered that. I've no idea at this stage which marathons will be on, or which I'll be able to get along to so I've no idea when my 100th will be.