Rob (Robbie) Cowlin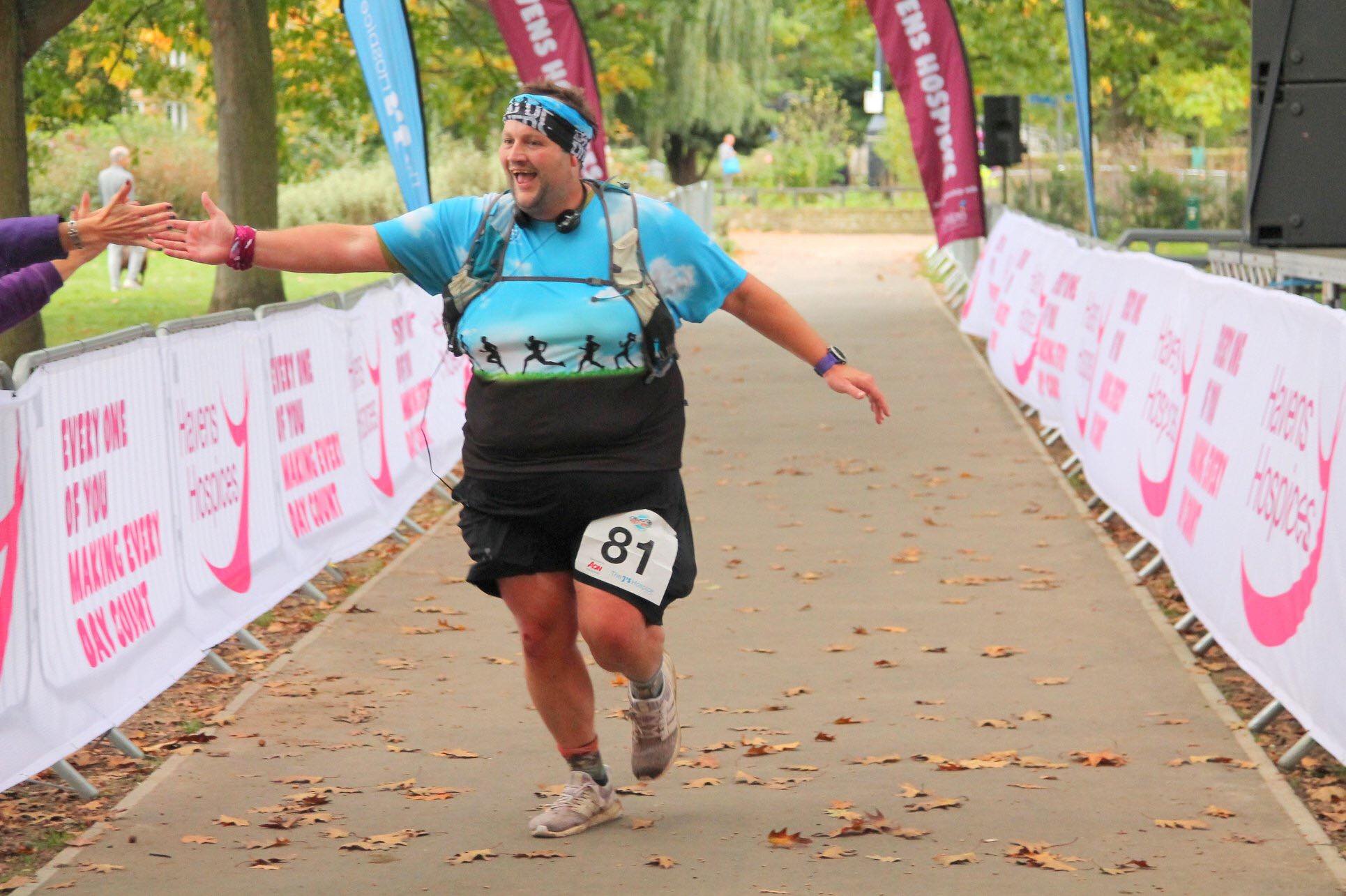 Tell us something unusual (non running) about you
I was born without a left ear and was told by doctors I'd be deaf and dumb. This turned out to be false, medically speaking...
Number of marathons?
112 including 18 ultras (2 x 100 milers, just to brag!) - but they all count as one!
Job or occupation ?
Management Consultant, which is pretty meaningless. I wanted to be a Doctor but left medicine as an interest...
What was your first marathon and what do you remember about it?
London Marathon 2007, which I did as a dare, while weighing 28 stones and with a broken big left toe. I remember nothing because I blacked out after finishing, probably because I overdosed on painkillers to get through it. Also remember my training for it - two laps of a footy pitch the day before and a Chinese takeaway. Don't try this at home!
Who or what inspires you?
Anyone who loves what they do, with too many runners to name. People that have faced down the odds and come through it. Paul Commons will always be someone I look up to in running.
What is your go to running snack before, during, after a run?
Carb loading is gnocchi with Gorgonzola; breakfast is porridge, coffee and mars bar; during I love rice pudding and jam and after I love a Chinese (duck curry, whatever number that is!)
What is your passion outside running?
I love my music (and am too lazy to play an instrument) so I sing. My favourite band is Genesis and I had the joy of being in the tribute band Re-Genesis (rubbish name) for a year! In fairness I do a fair bit of singing during running too. Why not double the joy?!
What piece of running kit would you most recommend?
Being a chubby guy I swear by a thin and tight compression top to hold everything in place!
Running highlight (so far!)
Completing my first 100 mile race at the Centurion NDW100, 2016. I did it in memory of my Dad after we lost him to cancer. I remembered how strong and brave he was and I tapped into some of that and achieved something I genuinely didn't think I could do.
Strangest race experience?
Having to go to the 'wild toilet' 5 times in the first 15 miles of said 100 miler. It's such a strange etiquette trying to find the right tree...
Ever lost a toe nail and other running injuries?
I lost my right big toenail as a combination of the 10 marathons in 10 days right after the Samphire 100 mile run in 2019. It's still sore!!!
Where do you think you will run your 100th / Did you run it? And why?
I ran my 100th marathon with Phoenix at the inaugural Band of Runners marathon in December 2019. This was never the plan but it was an unforgettable day, not even to be forgotten following the massive knees up Christmas party we had that night to celebrate it. It was a day that changed my whole perspective on my running friends. They really are like family and I love them all dearly.