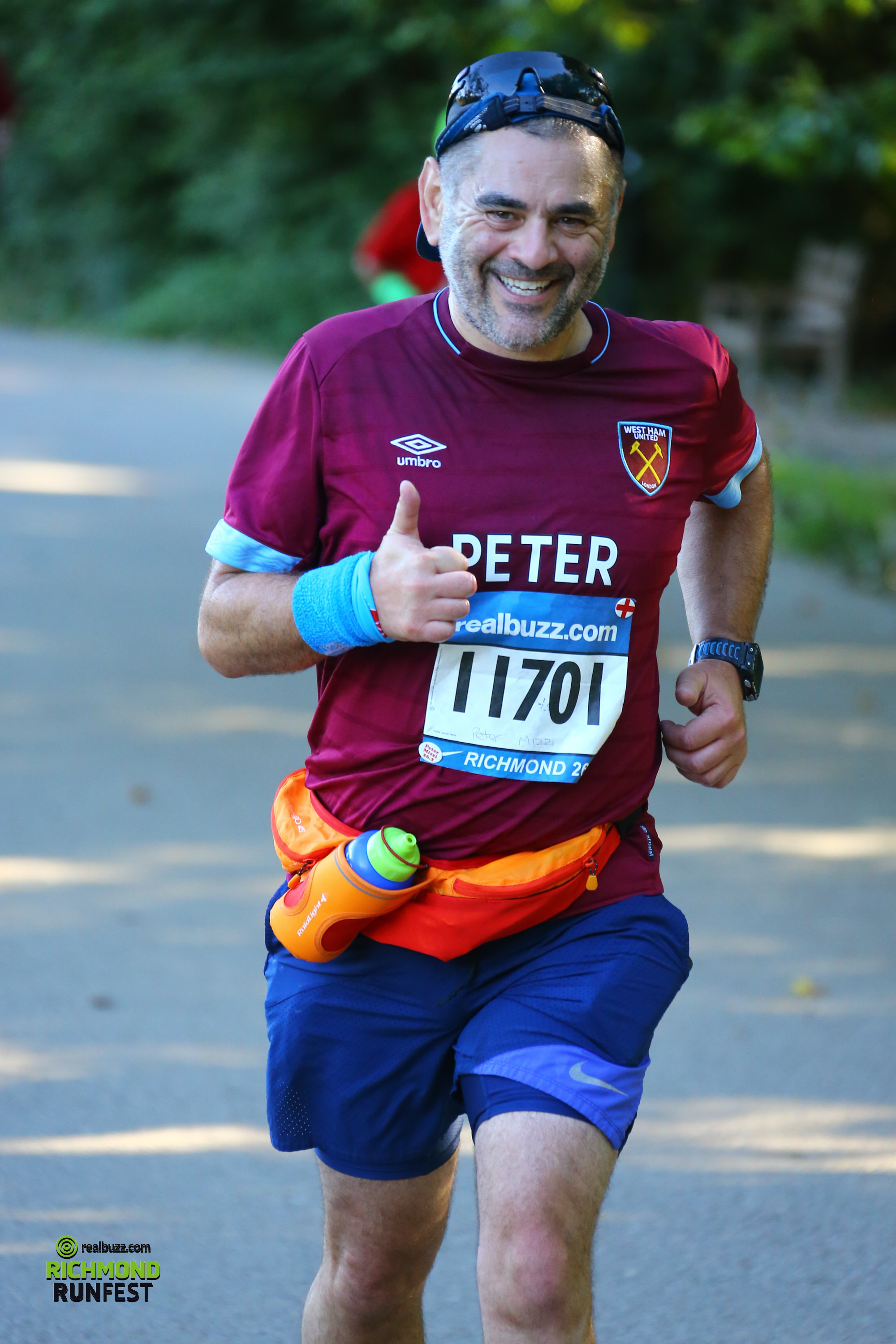 Peter Mizzi
How many marathons have you run?
80
Why did you start running and tell us about your first marathon
My first marathon was 2009 as my best friend ended up permanently in a wheel chair so I decided to raise money for Spinal Research, I had to do something that everyone would not expect of me, so I did my first marathon and raised over £5K, I didn't do another one until 2013 and then did 2 or 3 a year until getting into the "wrong crowd" in 2016 and then the numbers started creeping up.
What has been your favourite marathon so far? Why?
Wowsers that is an impossible question to answer, always love London you can never beat the banter you get from the WEST HAM shirt especially around Bermondsey but I have been lucky enough to do 34 abroad and seen some amazing places, (having said that Dorchester is right up there as one of the favourites), but running is about the friends you make on the way and whenever you get a few of them you are going to have great fun and a few beers.
Tell us about your 100th Marathon, Where, when, how you choose it etc?
Fingers crossed Lanzarote this year, hopefully see lots of you there, and with your singing voice at the ready for jesters afterwards, come to think of it for before as well.
Whats your approach to training / running outside of races?
I do about 25 to 35 miles a week and definitely need to get more structure to it.
If money were no object what race would you run and why
Really don't know the world is a wonderful place and I LOVE travelling to new places and meeting new people, whilst I am enjoying running marathons I am sure I am going to get to see many more amazing places both at home and abroad.
Running things go wrong for all of us – whats the biggest mistake /upset along your running path
Dying literally in the 2016 Lanzarote race after collapsing and thinking at one stage I would not make the night (I was told I was clinically dead) and then being told my Kidneys were permanently damaged, but then being released from Hospital being told they were ok. Everyone that week was amazing to me BUT will never forget DONNA RICHARDS who went that extra mile and then some more for me. SO hopefully doing my 100th there will be even sweeter and make it 4 – 1 to me as I have back 3 times since.
What piece of advice would you give someone starting out on this journey
This is an easy one Remember it is your journey, so make sure you do it how you want to, it doesn't matter how others are doing theirs. You may like doing trails, roads, lapped, overseas or of course a combination, you may take 2hours or 7, you might take ten years or two the point is it doesn't matter, just make sure you do it how you want to and what works for you. Never feel intimidated by people that have done greater numbers or are faster, I am sure they would hate it if anyone felt like that, I always say never use the word only when you tell someone the amount of marathons you have done, 1 is an amazing achievement and I think something like only 1% of the world's population have done 1, so we are all amazing and do it with a smile on your face.
What keeps you busy outside of running?
SO many things can never let one thing take too much control