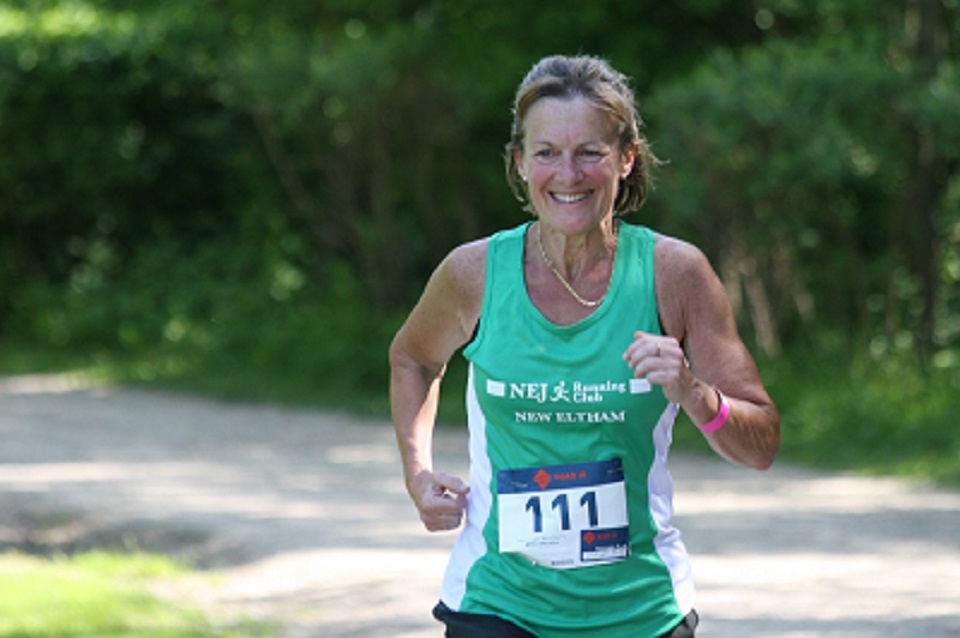 Janet Cobby
How many marathons have you run?
Between 530 and 545. I don't keep detailed records.
Why did you start running and tell us about your first marathon
I used to play squash but a change of club house meant I lost my team. A friend at work suggested I came to her running club, I struggled to run a mile. Watching London in 1988 we decided to give it a go. A running friend drew up a 16 week training programme which we followed to the letter. It detailed the pace, distance and discipline. I crossed the line with a beaming smile loving every minute and said I couldn't wait to run another.
What has been your favourite marathon so far? Why?
Although training my daughter and running London with her was immensely emotional my favourite marathon is Bermuda. It was the final stage of the triple challenge - mile sprint, 10k and marathon but also the culmination of a wonderful holiday.
Tell us about your 100th Marathon, Where, when, how you choose it etc?
It chose itself. I wasn't really tracking my races but Roger Biggs co coordinated our results. He returned a vetted list to me a few weeks before I was due to run the Grand Union canal 145 mile and it turned out that it would be my 100th. I had photos and hugs at 26 miles with my fellow runners.
Whats your approach to training / running outside of races?
Its all or nothing. Depending on other commitments I can train 6 days a week or nothing. I belong to a gym, cycling club and my local running club so training can be very varied.
If money were no object what race would you run and why
There is no single event or place I'd like to explore. New marathons are continually appearing on the calendar and always look appealing be it UK or overseas. As long as a holiday comes with it I'm happy.
Running things go wrong for all of us – whats the biggest mistake /upset along your running path
Using an energy drink unfamiliar to me. Got caught out during the Grand Union and on another canal marathon. Maybe I should avoid canals.
What piece of advice would you give someone starting out on this journey
Remember you're not in competition with anyone else. Set your own goals and train to achieve these.
What keeps you busy outside of running?
Family, particularly continually working with my son to prove every consultant wrong with their prognosis following his accident. We've more than achieved this. Now a dab hand at property renovation and am looking forward to our next project.