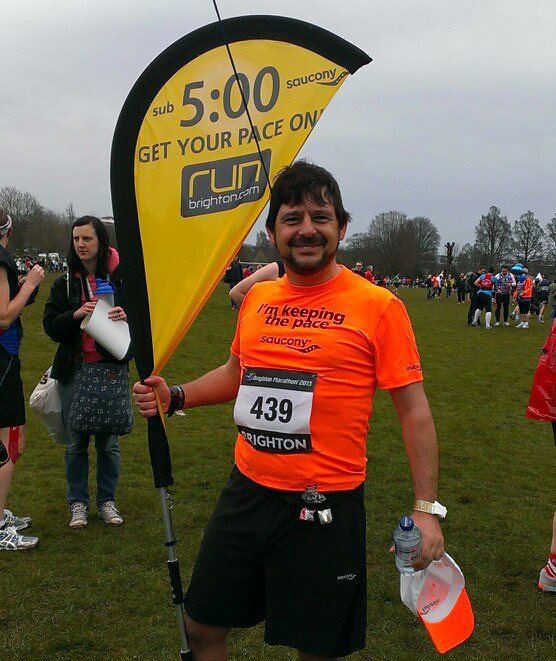 Davey Green
How many marathons have you run?
219
Why did you start running and tell us about your first marathon
Lost a card game which meant that I ended up entering the 2003 Flora London Marathon.
What has been your favourite marathon so far? Why?
Windermere Brathay. Officially beaten that Lake 35 times. Challenging and Picturesque, amazing start and finish area. Great people and a great event.
Tell us about your 100th Marathon, Where, when, how you choose it etc?
2014 Brathay 10in10 Day 9. Inducted by Steve Edwards in front of all my Peers. Does it get better than that !?
Whats your approach to training / running outside of races?
Get out of bed; go do it !
If money were no object what race would you run and why
Route 66. USA. Sounds like a great holiday.
Running things go wrong for all of us – whats the biggest mistake /upset along your running path
Regrets, too few to mention………
What piece of advice would you give someone starting out on this journey
Learn from all of the mistakes and learn from all the DNF's and DNS's and injuries. If nothing else, you'll know how not to do it next time.
What keeps you busy outside of running?
100 MC admin, travelling to great towns in the UK and around the world and running their Marathons.