Rich Harrison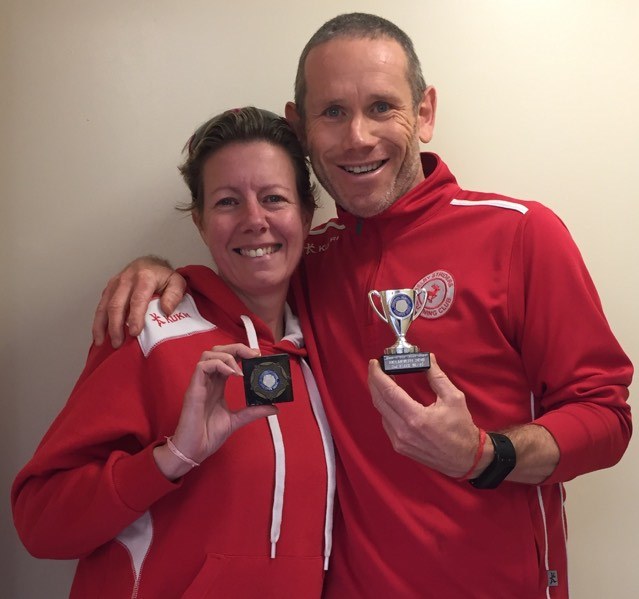 Tell us something unusual (non running) about you
I'm a former magistrate (JP)
Number of marathons?
87 marathons
Job or occupation ?
Rep for a finance company.
What was your first marathon and what do you remember about it?
2012 Liverpool Marathon, I'd only been running 10 months and had lost a couple of stone but was still over 16st, I just wanted to run it all without stopping and set myself a realistic goal of 10 minute mile pace which I took too perfectly without hitting any walls and came in just inside at 4.21
Who or what inspires you?
I'm inspired by a few people, a couple of veteran runners in the Mv70-Mv75s Vic Shirley & Mick Casey both are absolute gentlemen and fantastic runners who always have time for a word of encouragement for anyone, also I need to run as it has had such a positive effect on my mental health as well as my physical health, after suffering with mental health issues as a result of childhood abuse. I'm also a big goal setter and despite it taking me 9 marathons to break the 4 hour barrier I finally broke the sub 3 hour marathon with 2.53.25 last October in my 82nd Marathon after 6 months of total dedication not just to training but to diet too. My goal setting is at all distances as I race from 400m to ultra marathon
What is your go to running snack before, during, after a run?
For longer distance races I have porridge with berries, seeds, nuts, peanut butter and honey about 3 hours pre race & coffee sweetened with honey from 3 down to 1 hour before, also start drinking lots of water from 36 hours pre race, I have a gel just before a marathon and a few shot blocks during (not always) and rarely drink unless it's exceptionally hot or I feel I need it. Afterwards it's chocolate milk for me and try and eat or snack as soon as I can
What is your passion outside running?
My wife, daughter and step sons are my passion outside of running but also love watching sport, travelling, reading and photography. Was a mad Hull City supporter all my life but the owners have lost me with their attitude to the club and the people of Hull.
What piece of running kit would you most recommend?
Running Kit, I love my Arsuxeo shorts with a Lycra inner, had lots of chaffing problems despite using Vaseline before I started wearing them, also love my Garmin Fenix 5 & My Vapourfly next %
Running highlight (so far!)
Running Highlight would be Running Endure24 in Leeds as a pair with my then partner (now wife) Sara we ran 135 and were 3rd mixed pair behind a couple of pairs of 20 something kids but we never stopped and were catching them towards the end!
Strangest race experience?
Strangest race experience was crossing the moors through a bog at 11pm at night with no naturally light just my head torch with snow coming across horizontally in November during an ultra marathon, I was fine physically despite having already ran about 60 miles but mentally I was thinking "what am I doing here"