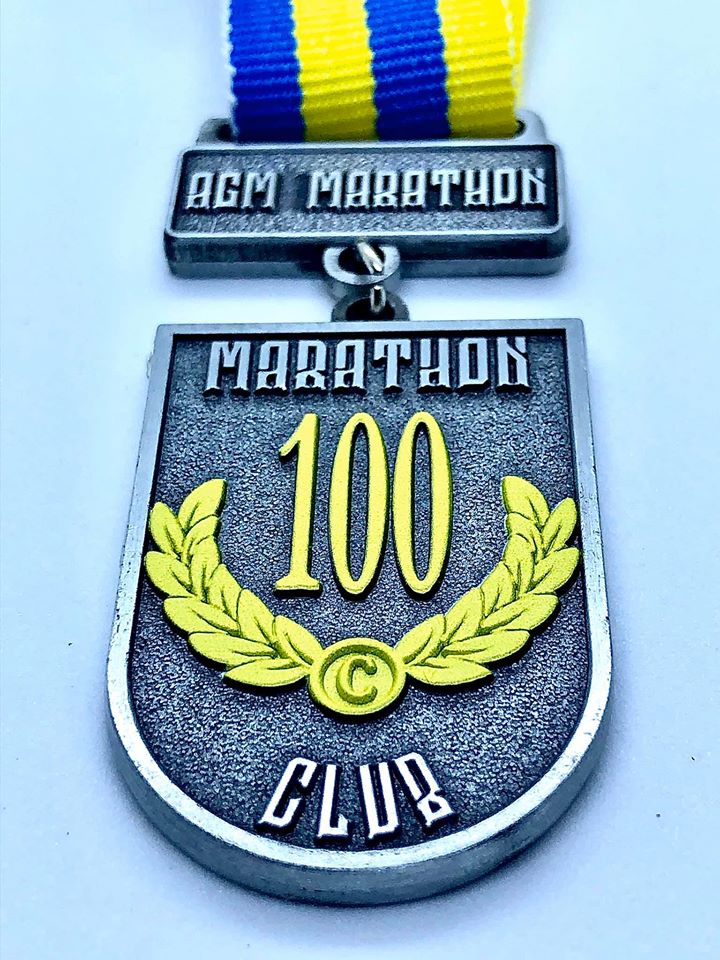 We now have 250 entries of which 155 are 100 Club members and 95 are prospective 100 Club members.
Of the 250 entries, 75 have selected to be in the handicapped marathon, so we're going to have ourselves quite a race! That leaves 175 starting in the mass start at 8.00am. Note: if we hadn't selected which race by now then you are on the mass start.
Emails will be sent to the 75 folks in the handicapped marathon with specific start times. It's imperative that you try and start at exactly the right time to the minute – we'll guide you on the day. Anyone who misses their start time will still, of course, be allowed to run, and get official results etc, but simply won't be counted in the handicapped event. The handicapped event is all about folks starting at specific times and then it's a straight 26.2 mile race to the finish line. So, assuming all 75 folks begin at their exact start times, then the first to finish wins - simple! And there will be a 1st, 2nd and 3rd place podium.
The usual final event information email will be sent to all entrants exactly 1 week prior to the event. Please, please read this as just about everything is different from our usual Walton on Thames events – different registration venue at the Sports Hub, different car park just for us, different timing, more toilets & changing rooms, free showers for after etc, etc.