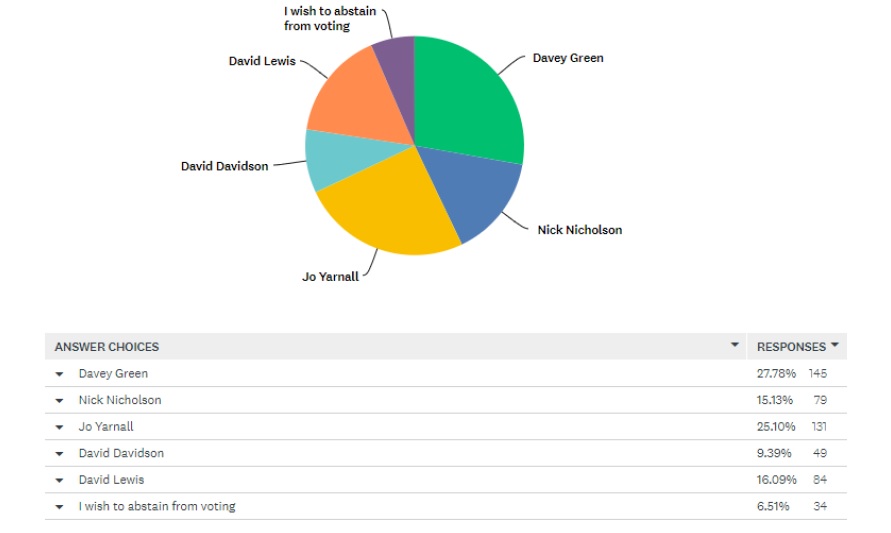 Posted by Jon Aston 22nd September 2019
Comittee members are appointed by election for a three period, subject to ratification on a yearly basis by the membership at the Annual General Meeting.
In October 2019 three committee posts, Chairperson, Treasurer and Kit Manager come to the end of their three year period of tenure and required new elections. Both the exisiting Treasurer and Kit Secretary stood for re-election which was unopposed and they will therefore remain in post until October 2022.
Five candidates stod for the Chairperson position and an election was help in late July 2019.
A detailed report into the election process and results can be downloaded here
Mr Davey Green was elected having secured the highest number of votes, he will officially take over as as Chairperson on November 1st 2019. The committee wishes Davey well in his new role and looks forward to working with him.
Thanks is also given to Mr David Lewis who has acted as Chairperson since 2016 and who steered the club through a period of transition.